Born in 2010, Looking for Value has the objective of supporting companies since their very first stages until their maturity phase, and of backing them up throughout their growth and change.
Dorna World SBK
admin
2019-02-25T15:10:21+01:00
1. MEET
Supporting clients in setting proper objectives
2. PLAN
Developing and delivering the strategy with detailed activities and priorities
3. EXECUTE
Executing the project and its activities in order to achieve the commonly agreed objectives
4. DELIVERY
Closing the project and delivering the final output.
5. FOLLOW UP
Assisting during the post-delivery phases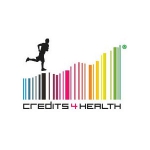 "Expertise, commitment and focus on objectives. If you are looking for the highest quality and unique human values, the answer is

Looking for Value"